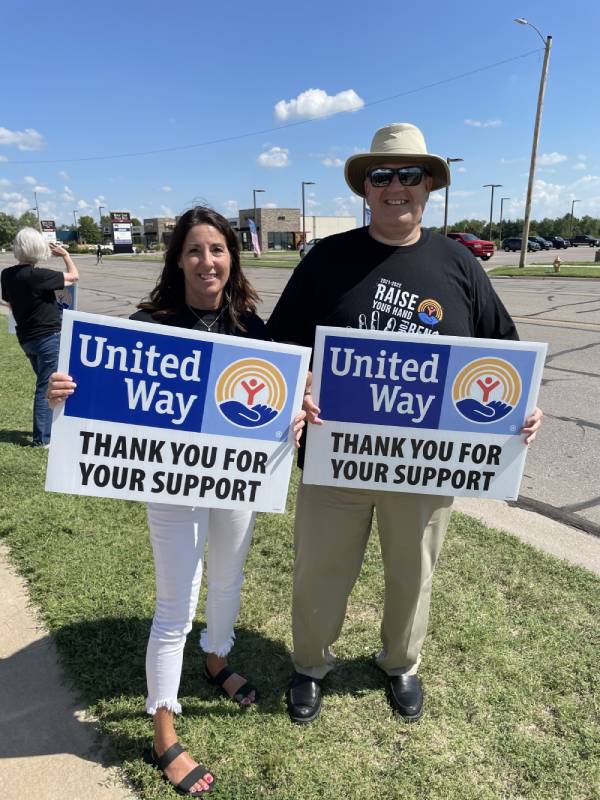 Investing in our community
Thank you for your commitment to United Way of Reno County and helping to create lasting change in our community. An investment to United Way is an investment in our community's future.  Our work, in conjunction with Partner Agencies, improves lives and strengthens Reno County. The benefits also extend indirectly to our corporate partners, who reap well-earned rewards for nurturing community growth and change. Run a workplace campaign, volunteer, and communicate how you are helping to advance the common good.
Work Place Campaign
It is a great way to get your employees involved in philanthropy. United Way of Reno County holds it's annual campaign starting September 1.  
The workplace payroll deduction is the most convenient and efficient way to give to United Way.  It's the workplace payroll deduction system that allows United Way to keep its overhead exceptionally low for the dollars that we raise.  It's the system that allows 12 people, 50 people, 200 people or more to give a little from each pay period.  The employer collects these contributions then sends one monthly check to United Way of Reno County for processing.  This system allows us to keep staff to a minimum and administrative overhead very low.
To enroll in easy payroll deduction contributions, see your employer for the enrollment form.
Help your employees stay motivated to LIVE UNITED year round!  Not sure how to get your employee giving campaign started or how to keep it going strong? Contact us to see how we can help you.